In 2006 I worked together with two other students to create a minifestival on a shoestring budget. This Wireless Festival was all about art that was made to be experienced or interacted with through a mobile phone. Throughout the city of Utrecht a number of permanent installations were placed.  Around these we organized a number of  walks, workshops and even a small symposium.
Installations
One of the most interesting things to explore were the 'NotSpots'. It make internet artworks only acccesible by at certain conceptually related places in the city center. For example, Olia Lialina's work "Frozen Niki" – the blog of a frozen astronaut – was placed at the astronomical observatory. The project questioned the ideals of the Net-Art movement which touted that could resist the art world's commodification as their websites-as-artworks were openly available to all.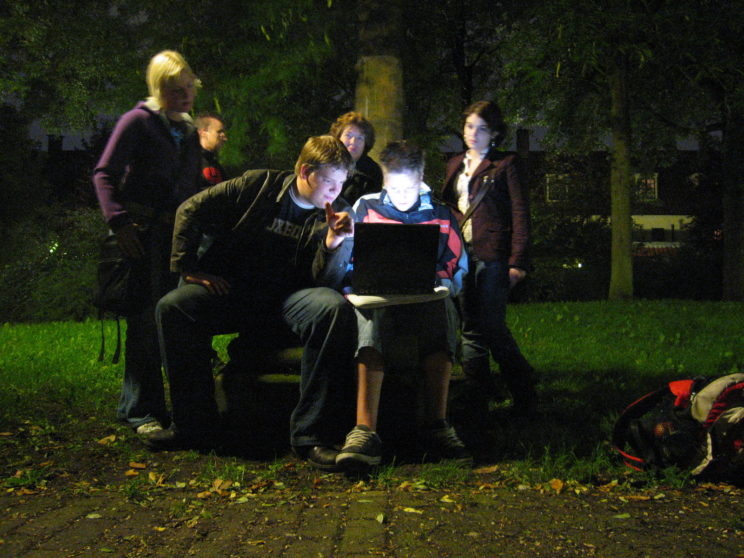 Here the festival was slightly ahead of its time: phones with WiFi were only just being released, most people had simple Nokia's with bluetooth. This meant some people brought their laptops to open the artworks.
We also placed two screens in shopwindows in the city center to which people could upload pictures via bluetooth. These communal galleries showed what surprising images people had with them on their mobile phones. The installation was also placed in Lisbon, Berlin and Montreal.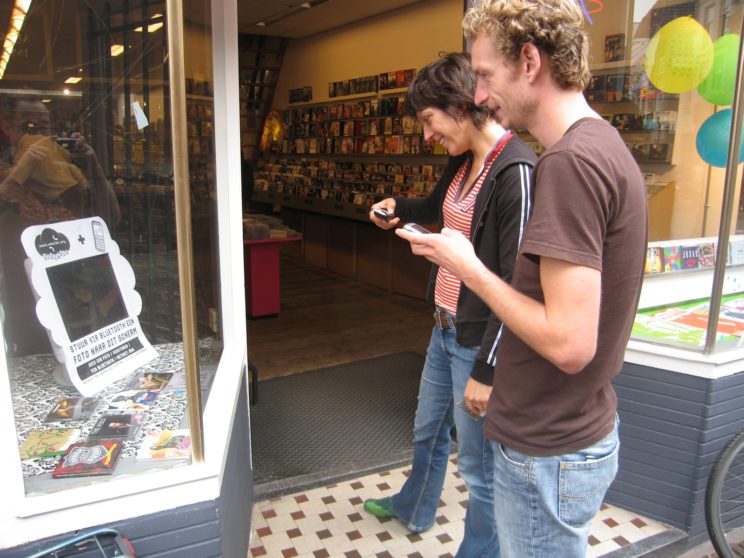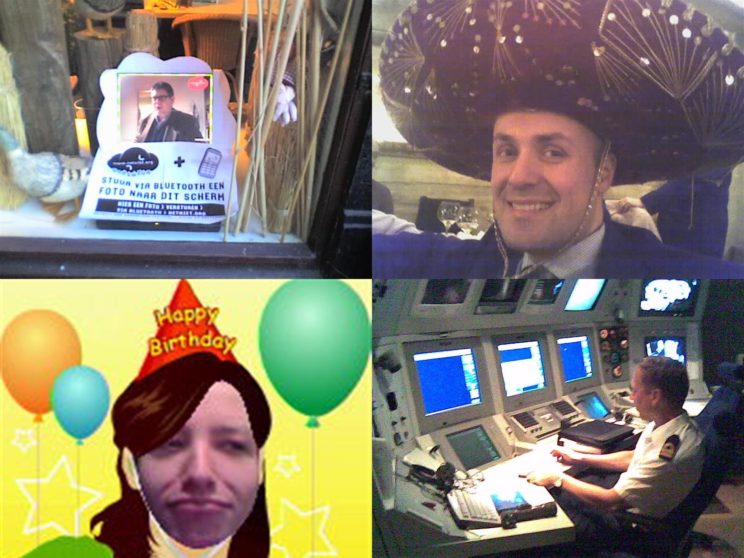 Finally there was a voicemail poetry walk: by calling a phone number that was displayed there, you heard poetry about that location. People were asked to leave a voicemail message, which we then placed at that location instead of the poem. People could then react the reaction, and so forth. This created a simple way of having slow public conversations.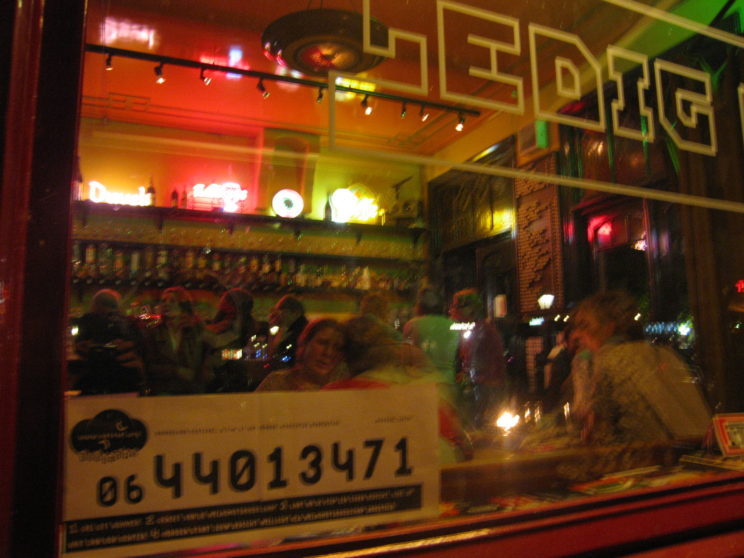 Events
We organized a number of walks along the various artworks, often asking a poet to come along to help participants create new reactions for the Voicemail Stories installations.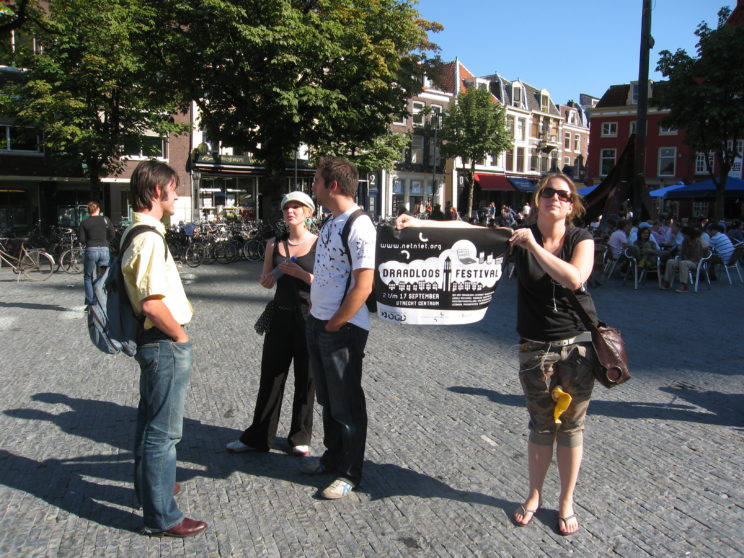 Visitors could also solder their own radio transmitters at Lotte Meijer's "Broadcast your podcast" workshop, which took place on the canal side.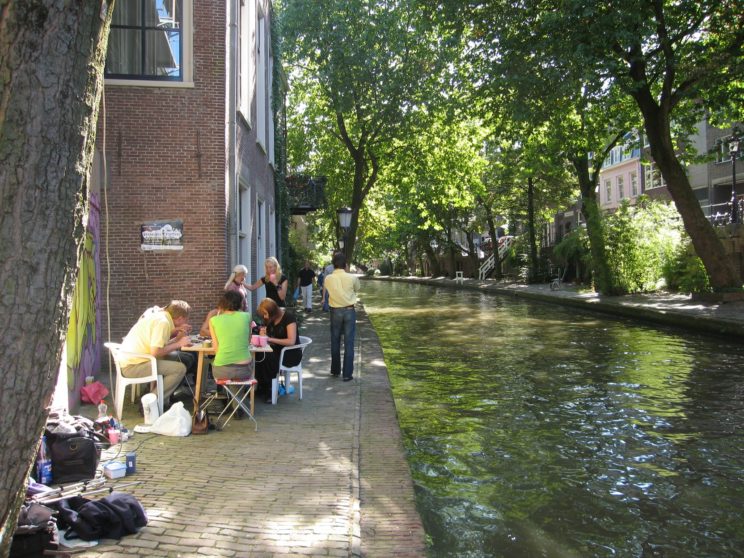 Finally, a small symposium explored the possibilities of wireless technology as a canvas for new art and creativity.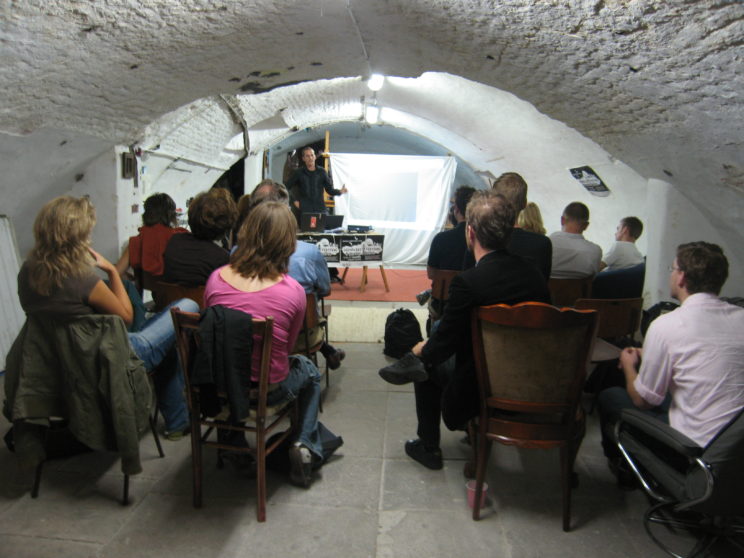 Colofon
Thanks to my fellow students Renee van der Nat and Cindy van Rooijen, volunteer Jorrit Hoekstra, wordsmiths Tifen Huet & Herman Kasper Gilissen, workshop hosts Jaap Termeer and Lotte Meijer, speakers Patrick Plaggenborg, Jos Ariens en Roland Burggraaf, Jorrit Hoekstra, Arnout Hulskamp, Erik Groen, and the many people and organizations throughout the center of Utrecht who allowed us to place our installations there.
Sponsors: OGD and Koch en Compaijen.